About Sandeep Water Management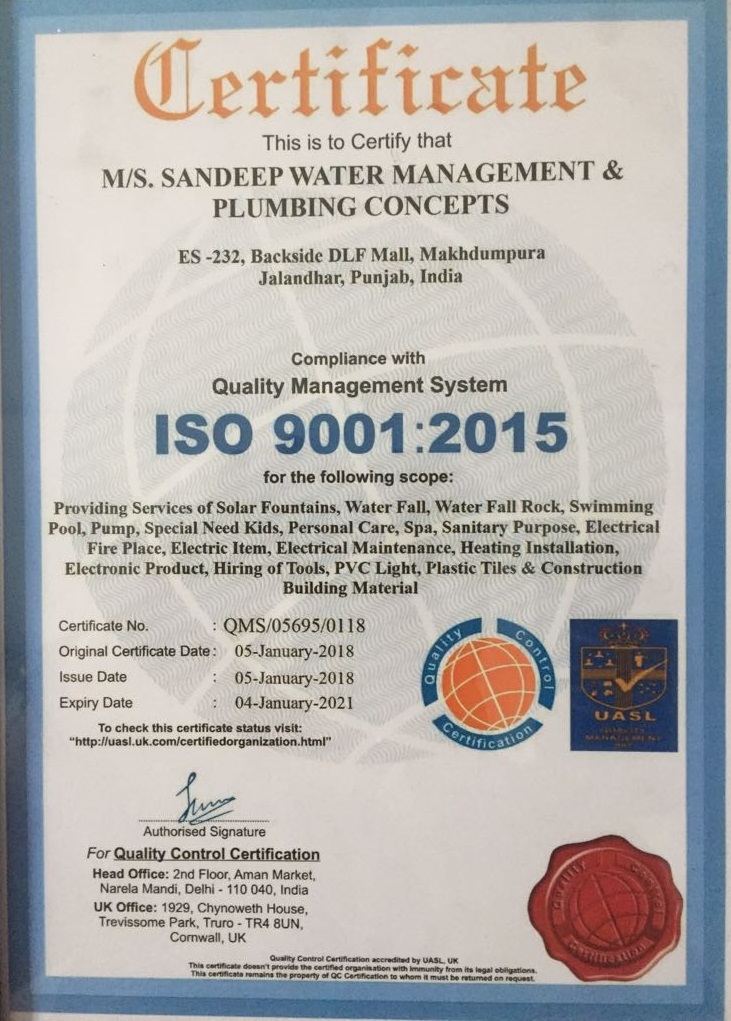 We present ourselves as an association having expertise in configuration, supply, execution of fountains, swimming pools, water highlights and pop-up sprinkler frameworks.
Sandeep Water Management has set the standard for quality designing and consulting services inside the aquatics business.
We give this service with devotion and responsibility regarding the most astounding conceivable level of consumer satisfaction, conveyed in an expert way by a group of skilled people who cherish what they do.
We are centered around swimming pool and water include architectural, structural, mechanical and electrical outline benefits inside the accompanying business sectors: parks and amusement, schools, colleges, hospitality, health care, and whatever else that may require an aquatics expert.
Passion
Plain and simple: we love what we do and we do it well. We are a highly trained group of talented design professionals.